Make a Balloon Sculpture
Visit my VBS 2002 page to find more Bug Safari balloon ideas.
Bug Safari Craft
Flying Bug Toy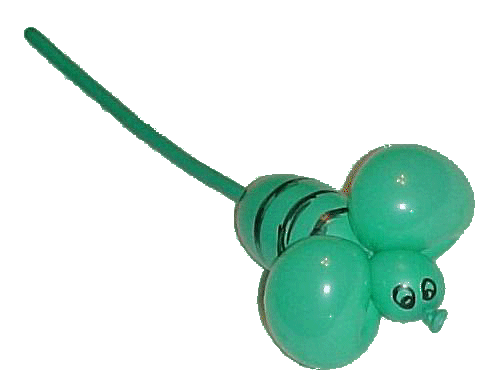 Here's an easy and inexpensive Flying Bug that will tie in with the Bug Safari VBS theme. (Group Publications). It's based on the Flying Mouse design that is popular with clowns and other children's entertainers, but the markings make it look like a bug.
Inflate a 260 to about 8 inches and tie it off. Twist a 1-inch bubble followed by two 2.5 inch bubbles.
Now pinch twist both of the 2.5 inch bubbles to make wings. Give each wing a good 3-4 twists because these little buggers are going to get a lot of handling!
Use a fine point dry-erase marker to add eyes to the face and stripes to the body.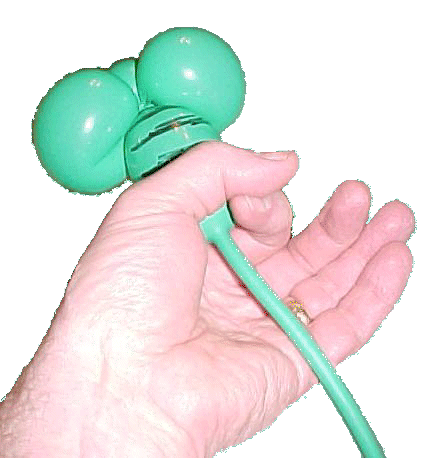 To make it fly, just make a loop between your thumb and forefinger and pull the tail through. Stretch back the tail and then let go. Your bug should fly about ten feet through the air.
---
According to Web Counter you are visitor number
---